The pandemic has left us halting our activities, our businessss, a part of who we are for a while, but you know what doesn't pause? The milestones in our lives. For expecting moms like Coleen, love doesn't stop growing. That's why we were so honored to capture her precious moment even in quarantine. Here we take a deeper look, not just into the photographs but her heart towards this season in her life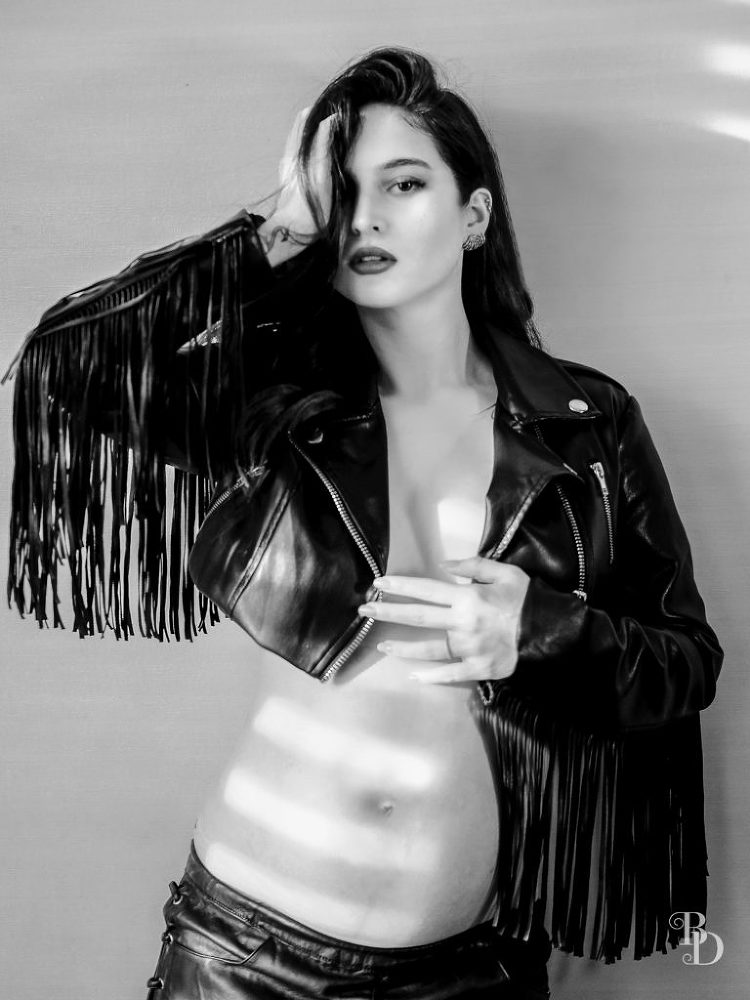 "For you created my inmost being;
You knit me together in my mother's womb.
I praise you because I am fearfully and wonderfully made;
Your works are wonderful,
I know that full well."
Psalm 139:13-14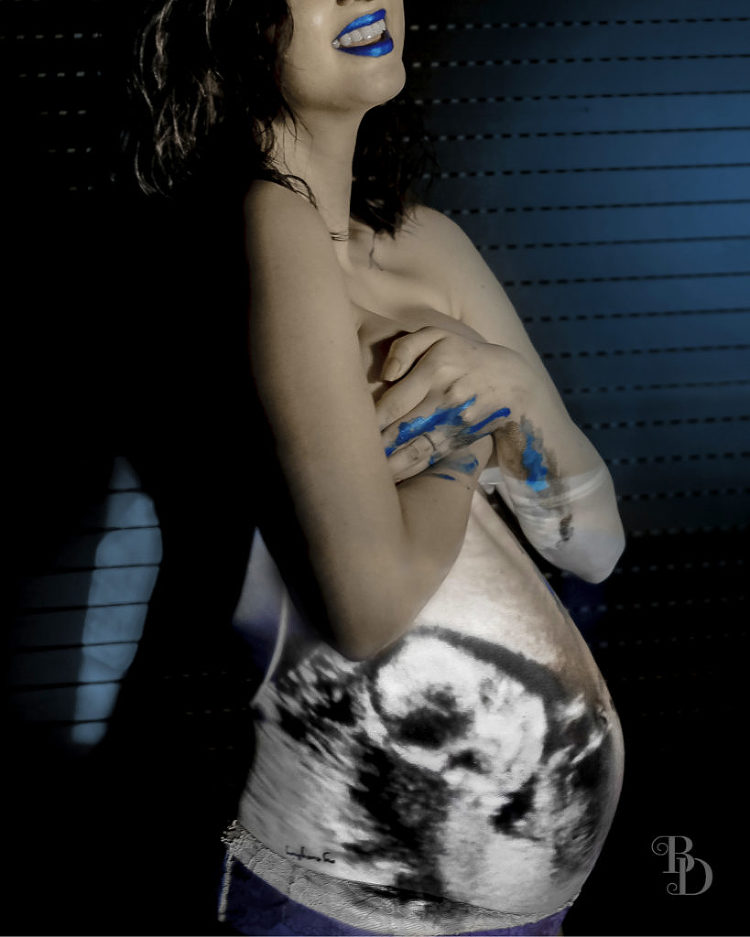 How are you managing to stay so fit and healthy during this pregnancy? Share your routine.
"I've been told many times by some moms that I should stop exercising completely while pregnant. I did try to stop at first, but I noticed a negative change in my body. Apart from becoming agitated, stressed and depressed, I felt weaker and I was actually getting sick more often. My immune system reacted negatively. I did my research, only to find out that the idea of having to stay away from all forms of exercise while pregnant was not only a myth, it was also unhealthy.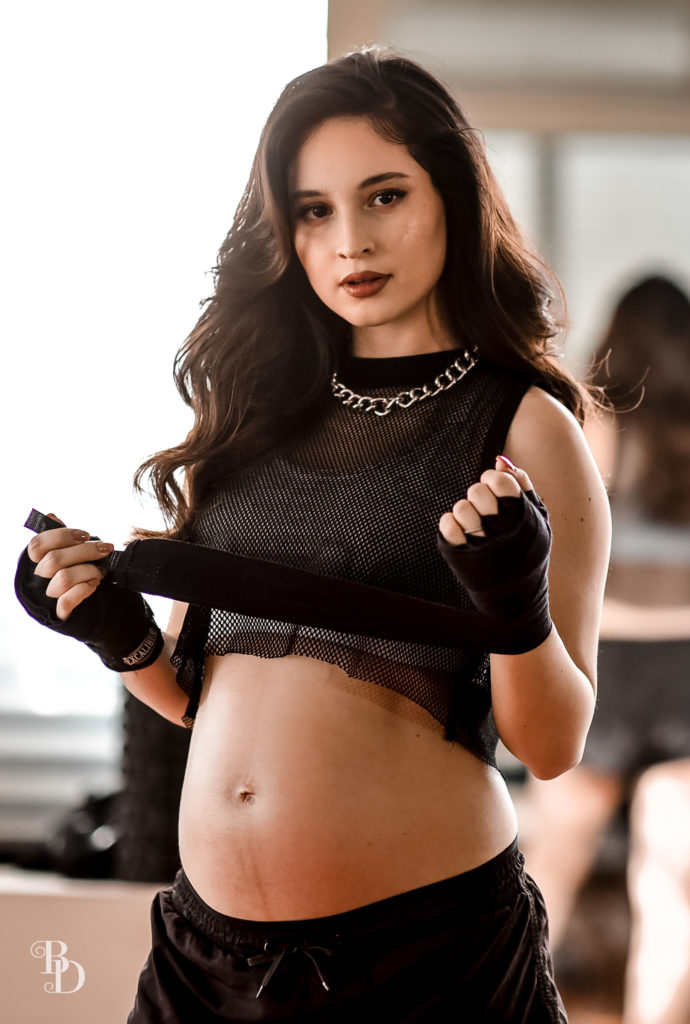 "I am blessed with a healthy, low-risk pregnancy with no complications, so, with the go signal of my OB GYN, I decided to resume exercising after my first trimester mark. I stick to what I've been doing since before I was pregnant—movements that are practically already second nature to my body—which are indoor cycling, weights, and boxing, BUT I make sure to never overdo it. I don't try anything new to me, and I give less than 50% of what I used to."

"Basically, I took away any "goals" and expectations I would normally have for myself, and just exercise for the sake of maintaining my strength."
"I stop before I get tired, and I don't ever reach the point wherein I can't talk or sing while moving. The key is to do everything in moderation and to make sure I don't overexert. Also, I make sure all the movements I do are physically safe for pregnancy. At this point in my pregnancy, I don't get off the saddle anymore when I'm cycling, I only shadow box lightly without twisting my abdomen so much, and I only lift very light weights. This is all nothing compared to what I am already used to doing. We are also living in the time of a pandemic, and being stuck at home makes us less active than usual, so it helps to move the body around a bit just cause it's natural and needed. My body needs to be prepared for its next steps, so I try to target the muscle groups I know I'll be using and needing most. My only goal now is to stay strong so I won't have a hard time during labor and beyond, especially since I'll be carrying a baby in my arms from now on."

What kind of mom do you imagine yourself to be?
"I would like to say "balanced".
I aspire to be a healthy balance of what my child would need.

"It's hard to say what kind of mom I'll be exactly, since the baby isn't here just yet, but I can imagine myself being a playful, active mom who will always be game to join in on my child's idea of fun. I want to share whatever knowledge and wisdom I have without being pushy, and I aim to be someone to whom my child can turn. That's why I also don't want to be too strict. I want to do less of the things that could push my child away or create a gap. I will be understanding, and available. "
What's the best advice you received so far about pregnancy?
"To keep taking photos of my bump! Haha I realized you actually can't take enough photos during this time. I love taking photos as keepsakes, but I still missed out on documenting some of the weeks wherein I didn't realize how much and how drastically my body is changing. Savor every moment of this because time will go by so fast!
I've also received a lot of advice that turned out to be helpful, but the most reassuring was:
"Every pregnancy is different. It was a constant reminder to never compare, and that my journey—just like every other mom's—is so beautifully unique."

What characteristic of your mom that had such an impact on you that you'd like to apply as a parent?
"My mom has always been there to help us and support us. When the world was doing everything it could to shatter us and bring us down, she was the one person who always believed in us and built us up no matter what. She spoke life into us, and it gave us hope without us realizing. She did it so much that it was more than enough, even when she was the only one doing it for us. She always came to our rescue, too. Actually, she's still consistent with all of that until now. She has taught me how to truly nurture.

What's the sweetest thing Billy did for you during your pregnancy?
"He always caters to me! He knows that pregnancy is a challenge for all women and he actually acknowledges that this is all me right now hahaha So he's overcompensating for the fact that I'm the one who's carrying this baby and I'm the one who will have to do the hard part. He does everything he can to make things easier for me, from serving me food whenever I'm hungry, to picking up things I drop, to carrying everything, to making sure my seats are always comfortable.. He just caters to my every need right now. He tries to make things emotionally lighter, too. At first he was so moody, but he adjusted right away when he saw that it was affecting me. He wants me to always be happy and to never stress over anything.

What impact has this pandemic and this pregnancy had on you that strengthened your faith?
"I wanna say that I questioned the timing of this, since it's supposedly a very scary and dangerous time to be pregnant, but through this journey, I've been so full of gratitude, and trust, confidence and faith in God and His timing. It might be weird to consider this "perfect timing", but I always try to make sense of why God wanted it this way. I believe He wanted me to really be absorbed in this journey; to have all the time to focus on this important milestone and transition in my life. I like to keep busy, so had this not been the case, I would have been doing so much. I had movies lined up that we were ready to start on, I had commitments, and I had my lifestyle. Today, I have time.
It's time to be still, and to just receive.

"No more distractions. Of course I don't believe that the timing of all this is particularly convenient to me, because it's a hard time for all of us, but I do believe that, although God didn't bring this on us, He is still working through and in spite of it. "
He can take the worst things that happen to us and use it for good. So His plans are still in motion, and His timing is still perfect. For all of us.

How was your boudoir bump shoot experience with The Boudoir Dolls?
"This is my second boudoir shoot with you guys, and it's definitely one for the books because it's my first maternity shoot! I love the concept and theme of it, I love how it's still very me, and I love what the company stands for.
I love how you capture the beauty that radiates from rawness and authenticity.

"It's great that you advocate the fact that beauty doesn't have to be flawless, especially in the time of glossy, over-edited photos, not just in ads and magazines, but even on social media. It's nice to be able to capture women just as they are. There's a certain assurance and confidence that it gives, and there's a greater pride in looking back at photos you know are totally real and totally you."

Photography by The Boudoir Dolls | Makeup by Pong Niu | Hair by Renz Pangilinan | Styling by Adrianne Concepcion