For a celebrity who's so used to a life of glitz & glamour, where posing in front of a camera becomes second skin already. What really does it mean to Ehra Madrigal to celebrate the last days of singlehood? Does it mean saying goodbye to the things she may not be able to do again? Or celebrating a transition into a new role – one of a helpmate, a partner, a wife, and eventually a mother.
Her sister Michelle was there too to support her all the way. Trusting the session with expert hands in makeup, hair and styling, we found it so easy to do the final step which was to capture her in a light only a woman about to go into marriage would exude.
Scheduling a boudoir shoot before your actual wedding day makes you savour the special session of celebration and transition. While others hastily sneak in a few sexy shots on the wedding day, Ehra basks in a mini celebration with herself in a shoot only The Boudoir Dolls can give.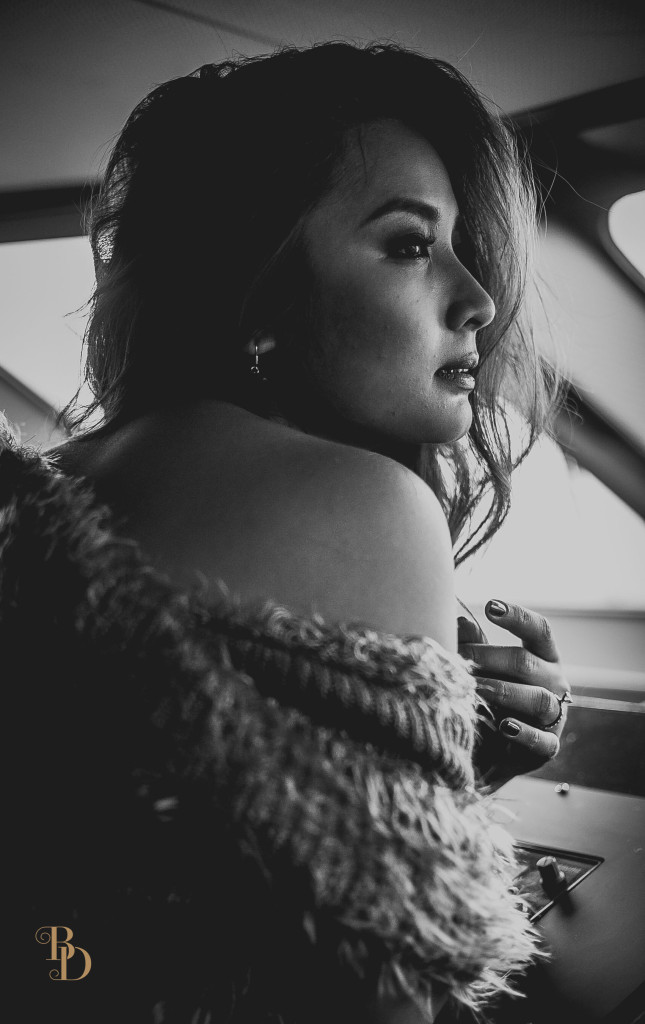 pinimage
When do you feel at your best?
"I become the best version of myself when I'm surrounded with people I love – my fiancé, family and friends. And I am at my happiest every time I get to travel to new places and cross something off my bucket list – from cliff diving at a beach to sky diving in Dubai or for opportunity to finally invest in a restaurant business. "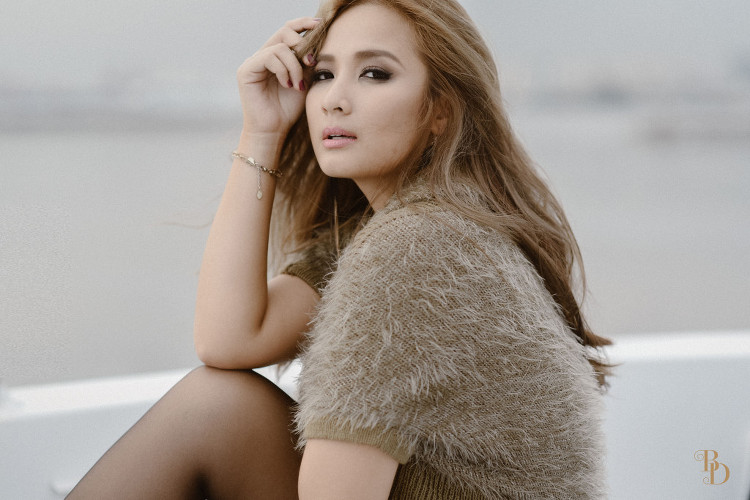 pinimage
While a lot of women would wish for bigger cup sizes, and you're very naturally blessed, did you have any body issues with it growing up?
"Definitely! I started having this in grade 2 and I remember being so conscious about it. I was the tallest in class and my body started to change at a very early age. People would stare and it was so awkward! My classmates would tease me and I would see my name written on comfort room walls alongside foul images. Sometimes I would cry about it. Good thing we didn't have social media back in high school because it could have been worse. So ever since I would just hunch my back to hopefully hide them. Haha!"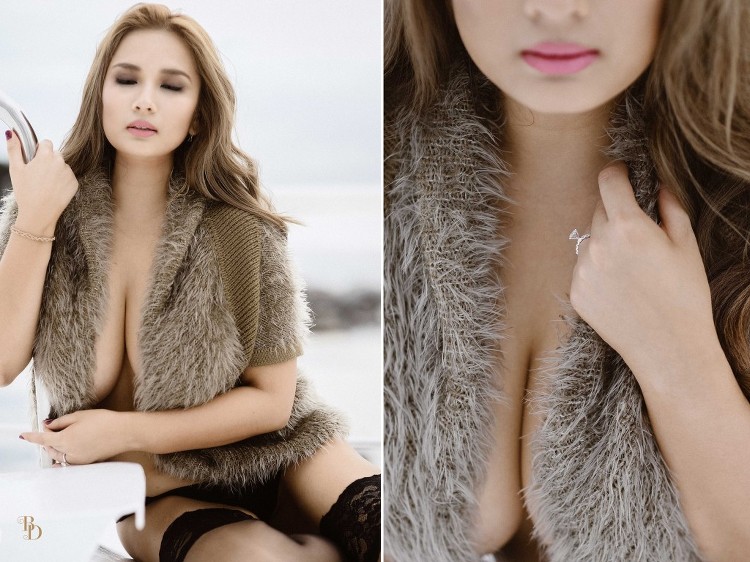 pinimage
What has been one of your hardest trials as a woman and how did you get through it?
"Shortly after my 18th birthday, I had to stop studying and started working.  I've been living independently since then. But I have no regrets about anything because I learned so much from it and it made me who I am today. I'm proud of everything I have accomplished and achieved by myself. I became stronger in all aspects but of course there were times when I would falter and give in to my weaknesses but thank God I always manage to get through. Sometimes I still can't believe how I survived. Adulting is hard. But looking back, I am so humbled by everything."

pinimage
What makes your fiance sexy?

"Definitely his intellect and confidence- the way he converse with me makes him so sexy. He's so smart and I learn so much from him in all aspects especially in handling a business. He's an extrovert and can talk to all sorts of people. I'm an introvert and so that sometimes makes me socially awkward. I find that him being an extrovert helps me improve the best in me."


pinimage
You've been in sexy shoots before, by men photographers, what's the difference now with the boudoir dolls?
"It was my first time to shoot with female photographers. It's kinda different because most of my shoots are for magazines which are part of my job. This is a personal one and something I would really treasure because it's my last daring photo shoot as a single woman. Women come in different sizes and I like how boudoir dolls empower women – helping them boost their confidence and making them feel comfortable about their own skin thus creating a positive outlook in life. I'll never be stick thin again and sometimes I still find myself blaming my genes but the Boudoir Dolls made me love my body just the way it is."


pinimage