Being pregnant and being sexy doesn't have to be mutually exclusive. Many pregnant women have walked into our shoots feeling unsure of themselves and their bodies and yet time and again, we, by working closely with our clients have taken stunning photos that have left us in awe of the pregnant female form. See, for the longest time, maternity photos have stayed traditional and conservative. You know what we're talking about; pregnant mom with dad standing behind her making heart shaped hands over mother's tummy, ribbon tied across the pregnant belly, and baby's name in blocks spread across mom's belly. Those photos are beautiful, yes, but recognizing how naturally sexy a pregnant woman can be through a boudoir bump photo shoot can also bring about some very powerful images.
Pregnant women will admit that there are times when they don't feel sexy at all and that the journey of pregnancy can be pretty tough on their bodies, but with the right attitude, right lighting and right photographer, we can definitely make you feel more "ooohhh" than "uuuggghh!" about your pregnancy.
To help one another achieve those stunning photos, we've come up with a few tips and tricks to help you get the most out of your boudoir bump shoot with us.
pinimage
1. Schedule your photo shoot around 28-32 weeks or 7-8 months into your pregnancy.
By having your photo shoot done during this time, your belly is at its roundest, not too big neither too small, just the perfect bump that you can move comfortably. Note that if you are having multiples, do it one the second trimester.
2. Wear loose clothing prior to the shoot.
By doing so, we make sure that we do not leave unwanted lines or patterns on our skin from our clothes or undergarments. Sure there is photoshop, but this helps make things easier for you and for us. It also gets you your photos much quicker!
3. Prepare lacy/see-through wardrobes, lingerie, etc.
This is a boudoir shoot after all! It's about highlighting the female form and the beauty of being pregnant and we get to show that through clothes that are little bit more carefree and even daring.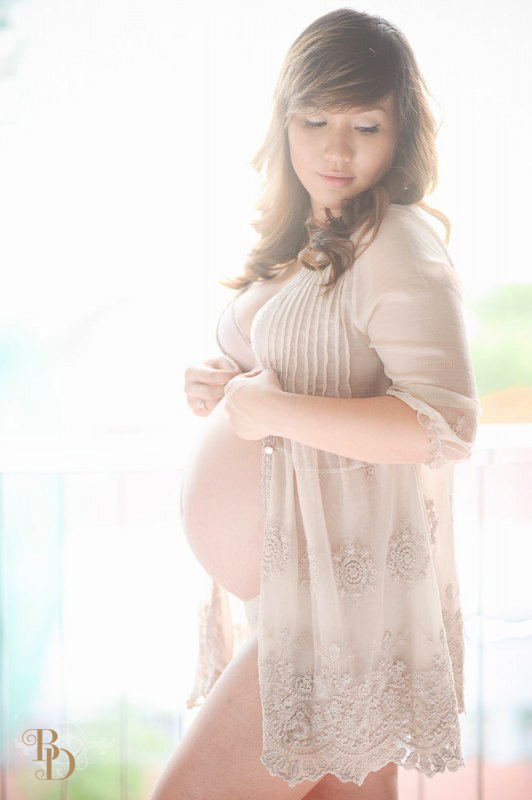 pinimage
4. Choose a Theme.
Tell us your story, do you love pole dancing or going boxing at the gym? Then let's incorporate that in our shoot. Did you like the story of little red riding hood when you were a child? Bring a red cape during our shoot. Let's get creative! Sometimes, even the appearance of something as consistent as a bold color can make a difference in your shoot.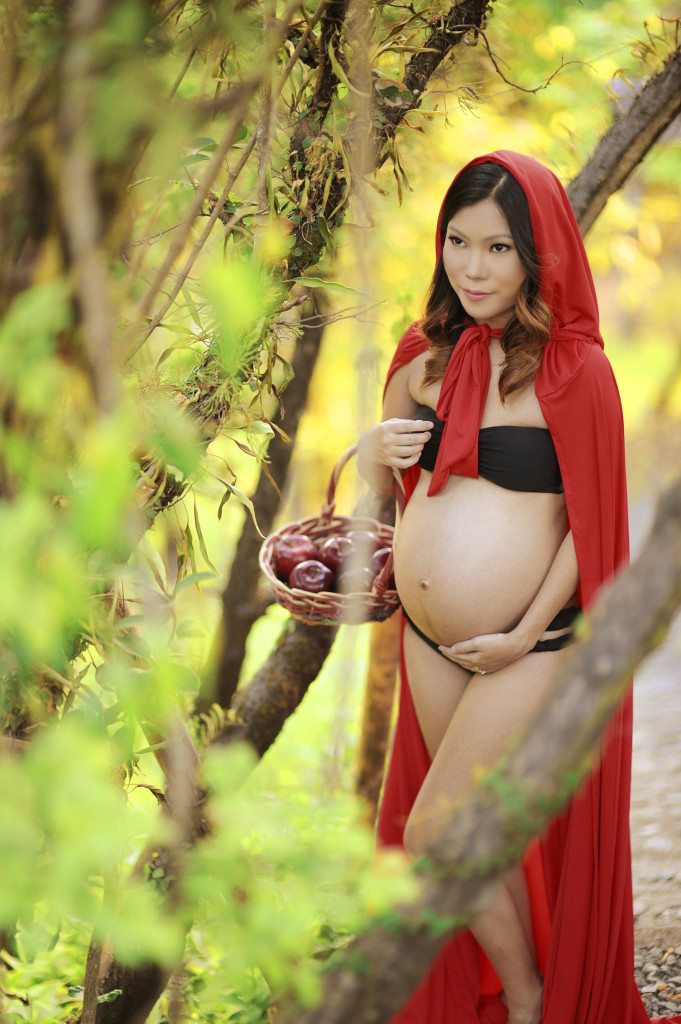 pinimage
5. Choose a location that tells your story
Yes, we want you to get out of the "studio-ish" comfort zone and find that perfect spot that's close to your heart. We love natural light! You want a relaxed ambiance? Let's shoot in your bedroom. Are you a beach person? Is it a honeymoon baby? Let's hit the beach! Name it, we'll go there and have some fun!
6. Hire a good makeup artist.
It helps a great deal to get all glammed up. Why? Whether we admit it or not, make up is a great confidence booster! It's not just the make-up that's important, it's how the make-up makes you feel that also counts!

pinimageMakeup by Madge Lejano
7. Strip down and go nude.
Yep, you read it right, at one point, don't be ashamed to go nude for our photo shoot. Our bodies are beautiful, It's about time we embrace it! These photos you can keep for yourself and admire in the privacy of your own room… especially during those times when negative thoughts about your body beat you down. Remember, you are doing this for yourself, might as well embrace the experience!

pinimage
8. Let your husband join the shoot.
Pregnancy is a journey you get to experience with your husband, why not let him join the shoot too? Make this experience a reminder of how you went from just being a family of two to a family of three or more!

pinimage
9. Stay Hydrated.
You have to be comfortable during the whole shoot and drinking lots of water and staying hydrated helps a great deal.
10. Loosen up! Have Fun!
We can't stress this enough. This is your "me time."  So much about motherhood is about selflessly taking care of others first before ourselves, it is so important not to get lost and forget about ourselves and figuring out little ways to do things that make you happy. Let this be one of them. Let go and let us take the reins, even for just a very little while.